DAGA 2020 – 46th annual conference for acoustics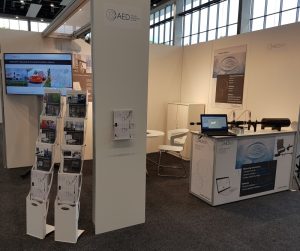 Visit us at the 46th annual conference for acoustics – DAGA 2020 from 16th to 19th of March in Hannover in the main foyer of the Hannover Congress Center HCC on the ground floor at booth No. 32.
At the annual conference for acoustics, the Gesellschaft für Akustikforschung Dresden mbH (AED – Acoustic Engineering Dresden) presents its services, measuring systems and simulation tools in the field of technical acoustics.
At the symposium, the AED furthermore presents research results about determining the modulus of elasticity at cylindrical specimens of concrete from the swelling test as well as about sound immission prognosis in case of low-frequency noise.
To annual conference of acoustics DAGA 2020.