New measurement laboratory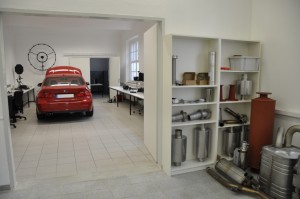 In October 2014, the Gesellschaft für Akustikforschung extended its business premises by a new measurement laboratory. Since then, the rooms are especially available for measurements to evaluate mufflers and silencers in the test setup and in situ at the device as well as for measurements in the field of automotive engineering.
The test setups for determining the influence of airflow as well as material parameters according to standard procedures moved into the new measurement laboratory as well.